Nicky Hopkins Biography

By Gerardo Liedo
---
THE EARLY DAYS
---

Nicky was born in London on 24th February 1944, during World War II, we was educated in a middle class familiy in London during the postwar, he was a fourth child of four.

He began playing piano at the age of three when his mother bought him a piano. In 1950 at the age of six he began formal private lessons

Between 11 and 16 (1955-1960) studied piano at the London's Royal Academy of Music.

He always had a piano at home; that's why Nicky dedicated his album "No More Changes" to his mother:

"This album goes with love to my mother (God bless her for having a piano when I was a kid)"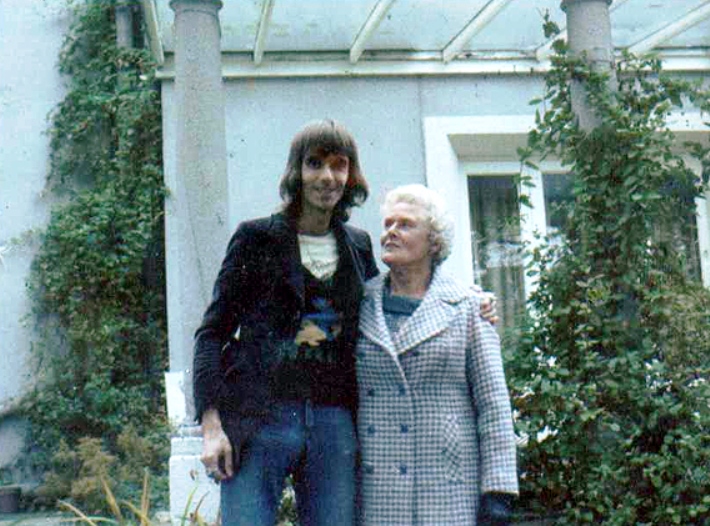 Yes, God bless Mrs. Hopkins!!


---
1960 - 1964
---
In February 1960 he leaves the London's Royal Academy of Music and becomes a member of "The Savages" his first band with Carlo Little on drums, Bernie Watson on guitar and Rick "Fenson" Brown on bass and guitar the three of them who were classically trained in London. Nicky lived down the road from Carlo; he knew Bernie and Bernie knew Ricky. "When I played him Chuck Berry records, Nicky just duplicated the piano playing! It was astonishing!" Says Carlo.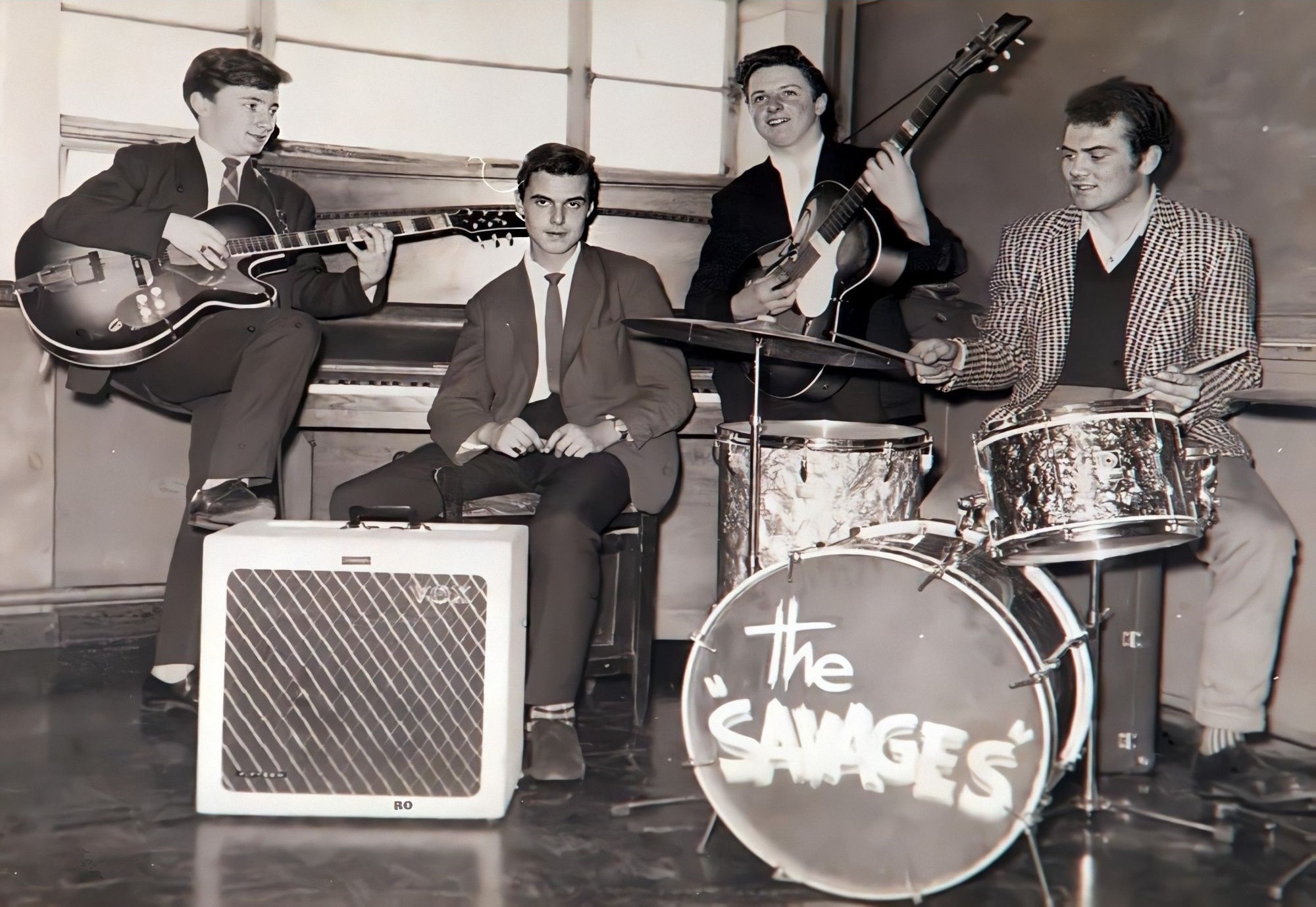 Nicky with The Savages
'Copyright Carlo Little, 1999, 2005. Not to be reproduced without permission'
This picture by courtesy of and with lot of thank yous to Giselle Rawlins, Carlo Little's daughter



Carlo Little was one of the many drummers for the Rolling Stones before Charlie Watts and who was not hired by the Stones because of budget as Carlo was one of the best in-demand drummers in the London circuit and it was too much for the Stones when Mick, Keith, Brian and James Phelge were sharing an apartment in Edith Groove.

If you want to see the best photos of Nicky during this period, please do yourself a favour and visit Carlo Little's website, you'll see several great photos of Nicky in his very early days.

In April 1961 Dave "Screaming Lord" Sutch" who was a close to the band and jammed with them in the early days disbanded "Screaming Lord Sutch" [The band was Tony Harvey on guitar, Johnny Vande on bass, Alan Le Claire on piano, Bobby Woman on drumas and of course Dave on vocals] and in May joined the band renaming it to "Screaming Lord Sutch and The Savages".

In May 1962 Nicky Hopkins and Bernie Watson left the new Savages and moved to Hamburg, to join "Cliff Bennett and his Rebel Rousers"; Cliff invited Bernie to replace Mickey King a great guitarrist and Nicky joined. They had a residency at "The Star Club". some weeks later Cliff fired Bernie because "he was difficult to work with", Nicky as a good friend of Bernie quit and returned to London in June 1962. To note this band was the first London band to be signed by The Beatles manager, Brian Epstein. During these days Nicky met the Beatles, who would soon be among his notable "employers."

Nicky and Bernie returned to London and joined the legendary Cyril Davies in November 1962; Cyril was just cut out from Alexis Korner's band "Blues Incorporated" to form "Cyril Davies & The Allstars" also known as "Cyril Davies and his Rhythm and blues Allstars".

The new band was rocking the London circuits packing out London's Marquee Club every week and sometimes twice a week; in some shows having the Rollin' Stones opening for them!!!. The line-up for the band was Cyril Davies on vocals and harmonica, Nicky Hopkins on piano, Long John Baldry on Lead Vocals, Bernie Watson on guitar, Rick Brown/Cliff Barton on bass and Carlo Little on drums. This super group was disbanded because of Cyril's health in July 1963; one year and one month after it was started.

Nicky made his first studio recording with Cyril to record "Country Line Special" b/w "Chicago Calling" (Pye International 7N25194) which was released in 1963 with Nicky playing acoustic and electric piano. This is an MP3 and the single image of this treasure, Nicky's first released work.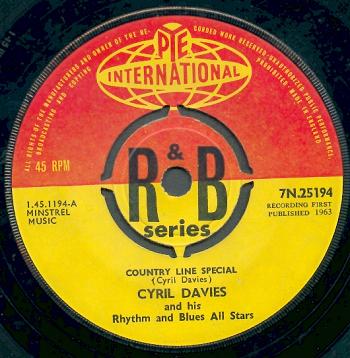 The first ever recording with Nicky Hopkins
Click the image and listen it!!



Later again in 1963 another single by Cyril Davies and the Allstars was released: "Preachin' The Blues" b/w Sweet Mary" (Pye International 7N25221)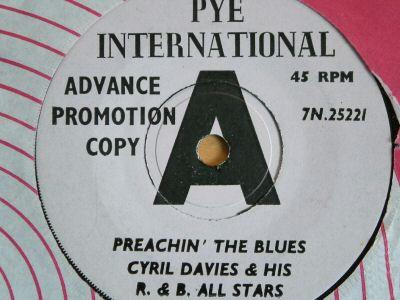 Nicky made his first "guest appearance" in the studio with "Casey Jones & The Engineers" a band with Brian Casser (aka Casey Jones) on vocals, Eric Clapton and Tom McGuinness on guitars, Dave McCumisky on bass and Ray Smith on drums. They invited Nicky to play the piano for the release of the single "One Way Ticket" b/w "I'm Gonna Love" for Columbia Records.

Cyril got sick and later passed away on January 7, 1964. After he died an EP with picture sleeve "The Sound Of Cyril Davies" (Pye International NEP44025) was released with the songs of the previous singles: Side A: "Country Line Special" and "Chicago Calling"; Side B: "Preachin' The Blues" and "Sweet Mary"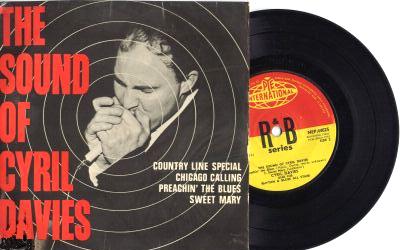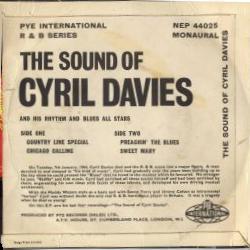 Note for collectors: The first single was re-released in 1969 (Pye International 7N17663) and in 1984 in 12" format (PRT 12P308). These recordings were also recorded in CD in 2000 "Preachin' The Blues" (NEXCE 191).

Eighteen months after Cyril's death (July 1965) the "Allstars" tapes were re-recorded with the original members: Carlo Little on drums, Nicky Hopkins on Piano, Cliff Barton on bass, with the addition of Jeff Beck and Jimmy Page on lead guitar. They recorded at least six tracks, which were later officially released in the "British Archive Series - Blues for Collectors Vol. Three [RCA LSP 4488(e)]



This is the cover and some tracks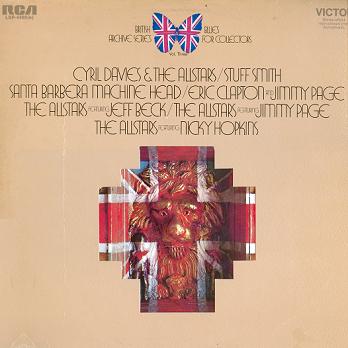 Track 1: Piano Shuffle.
Track 2: Steelin' With Jeff Beck.
Track 3: L.A. Breakdown with Jimmy Page.


---
"It is interesting to look back to the birth of the British blues scene when one man pioneered a sound that was to give incentive to every group of that time. This man was the late Cyril Davies. Robbed by an early death of the fruits of his labors, he and his group the "Allstars" showed the path to many. Cyril was the first man to emulate the sound of the Chicago Blues Band in England, and with his harmonica electrified in the style of Little Walter, he set a standard which helped many groups such as the Rolling Stones, The Yardbirds and John Mayall's Bluesbreakers"

Jimmy Page 1971

---


Nicky's career was interrupted in May 1963 by a real lengthy hospital spell, for a total of eighteen months in the hospital he was diagnosed with Crohn's disease with between other symptoms: stomach trouble, which eventually resulted in him losing his gall bladder, his left kidney and suffering a collapsed lung. This tragic situation stopped Nicky's career for more than eighteen months as he relaxed at home after the hospital long-stay as he was suffering also from exhaustion and emotional problems: he was inactive from May 1963 to early 1965.

Also in May 1963 his music-school mate, bandmate and closest friend Bernie Watson became a Bluesbreaker and stayed with John Mayall until April 1964.
---
1965
---


He returned to the music scene early in 1965. With no "boss" and recovering, apparently there was not too much expectations for Nicky, but no way babies… he wanted to be back to the London rock scene and he re-emerged as one of London's most in-demand session players, and of course and with no doubt, the best in-demand pianist, and maybe the best pianist too.

Shel Talmy who was impressed by Nicky's previous works invited Nicky to add piano to "The Who" first singles and then to their first album; Nicky was the only guest in their singles / album. The band played all other instruments.

He also recorded sessions and released a couple of singles with Peter & Gordon.

Nicky also was invited by Shel to record with the Kinks, he records with them this year for the albums "The Kink Kontrovery" (check "Sitting on a Sofa) and "Face to Face" released in 1966 but the sessions started in 1965. He played also for some BBC sessions with the Kinks. and he went back with the Kinks later for many more sessions. In the album "Face to Face" the song "Session Man" is just partialy dedicated to Nicky. Nicky plays on "Rossie Won't you please come home", "Too much on mind", "Session man", "You're looking fine" and "Mr. Pleasant".



"I had written a song called "Session Man," inspired partly by Nicky" - Ray Davies 1994


Later in 1967 Nicky also released "Mr. Pleasant" as a solo single, please check our solo discography here at this website for more and a sound sample.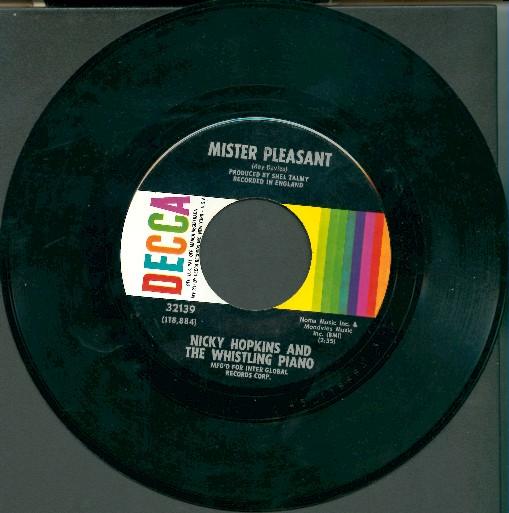 During this year for a very short time he was a member of "The Lancasters" & "The Outlaws" with Ritchie Blackmore of Deep Purple fame.


---
1966
---


In 1966 Nicky records and releases his first single Mr. Big and later his first studio album "The Revolutionary Piano of Nicky Hopkins": Check his solo works session in this website for covers, music samples, credits and more information... just click this image and go!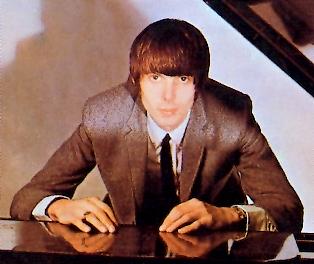 Click for more.



Invited by Jimmy Page, on September 5, 1966 Nicky attends studio sessions at London, IBC Studios to record the soundtrack for the movie "Mord und Totschlag" ("A Degree Of Murder"). Rolling Stones founder and virtuoso player, Brian Jones, composed all the music, the musicians were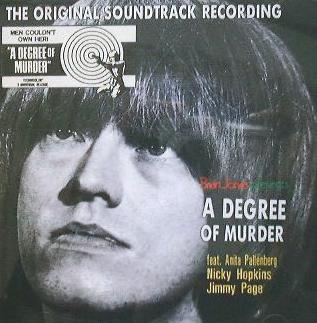 Click the image or HERE to download a portion of the soundtrack, we have more on our message board and on the Brian Jones space here at Rocks Off


Brian Jones on sitar, organ, dulcimer, recorder, clarinet, harpsichord, harmonica.
Jimmy Page on guitar.
Nicky Hopkins on piano.
Peter Gosling on vocals, keyboards and mellotron.
Mike Leander conducing the orchestra.



This was another key event in Nicky's career as Brian Jones was impressed by Nicky's virtuosity and suggested him to Andrew Loog Oldham, Mick Jagger and Keith Richards to record with the Rolling Stones, and he was invited immediately to record with them.

On December 13 at the Olympic Sound Studios in London Nicky made his first work with the Rolling Stones: to record "Something Happened to me Yesterday" and to do the piano overdubbing of the tracks for the album "Between The Buttons" now impressing two other persons: Andrew Loog Oldham and Glyn Johns who were the producer and the sound engineer respectively.


---
1967
---


In April 1967 he was invited by Jimmy Page to do some sessions for the Yardbirds for the album "Little Game", and records with them "I remember the Night", "Smile on me" and Stealing stealing", during the same sessions Ian "Stu" Stewart co-founder of the Rolling Stones plays "Drinking Muddy Waters". Stu was also impressed by Nicky's playing.

Later in May he recorded for the Rolling Stones the hit single "She's a Rainbow" with John Paul Jones doing the string arrangements. Then in June Nicky is back to the studio with the Stones to record the album "Their Satanic Majesties Request", he plays "She's a Rainbow", "Citadel", "In another Land", "The Lantern", "On With The Show", "Sing this all Together", "Sing This All Together (See What Happens)", Gomper", "2000 Man" and "2000 Light Years From Home"!!!

During these sessions Nicky also records the single "We Love You".

The song "Sing This All Together (See What Happens)" includes John Lennon and Paul McCartney and yes… they were also impressed by Nicky's playing and invited him to record the single "Revolution"

According to the always reliable Nico Zentgraf, on August 16, 1967 Nicky records with Rod Stewart and P. P. Arnold at the IBC Studios in London the tracks "Come Home" and "Working In The Coalmine" produced by Mick Jagger; with Keith Richards on guitar, Keith Emerson on keyboards, Nicky Hopkins on piano, Micky Waller on drums and Georgie Fame in charge of the brass section. Later Rod and Micky were bandmates of Nicky in the Jeff Beck Group.

At this moment Nicky already had recorded with the most representative groups of the British Invasion, The Rolling Stones, The Beatles, The Yardbirds, The Kinks and The Who.

Early in September Bill Wyman invited Nicky Hopkins to record with the group "The End" the album "Introspection" in which Nicky appears at least on "Loving Sacred Loving".

This year he also released a single for "Twice as Much" S/T on Immediate Records with Jimmy Page, Dave Skinner, Andrew Rose, John McLaughlin, and Andy White. He also made session for other singles "Own Up" and "That's All" but the final cut had Dave Skinner on they keys.

Also in 1967 Nicky records with Marc Bolan "Jasper C. Debussy" a single that was released until 1974 and also with David Bowie during the early sessions along with Jimmy Page released until 1994 in the CD "Early On 1964-1969).

On December 5 and 7 1967 Nicky makes his first session with the Jeff Beck Group recording "I've Been Drinking" (aka "Drinking Again") at the EMI Studios in London. Released as a single on February 10, 1968.


---
1968
---


In 1968 Nicky records with Robert Fripp, founder of King Crimson and so founder of the Progressive Rock. He plays in the album "The Cheerful Insanity of Giles, Giles and Fripp".

With Duncan Browne he records "Give Me Take You".

He also records with "The Beatles" at least the single version of "Revolution", but according to many sources he attended and recorded some released takes for the white album [Unconfirmed - but a strong rumour]

In 1968 Alan A. Freeman, Reg Tracey and Glyn Johns produced an album with the intention to promote Albert Lee, later the album was produced with all the musicians credited on the cover with the title "No Introduction". This is the result of some sessions of Nicky Hopkins with Jimmy Page, John Paul Jones, and include musicians as Albert Lee, Jim Sullivan, Keith David de Groot, Clem Cattini and Chris Hughes.

Click the image for more information on this album and the sessions including some audio samples.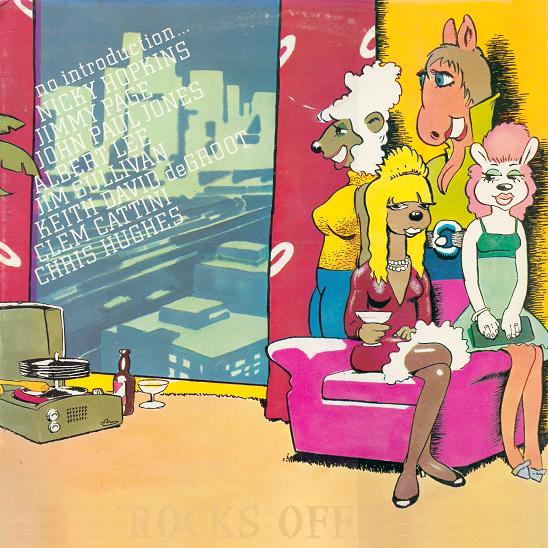 A single "Child of the Moon" released as B-side of Jumping Jack Flash is recorded during the early "Beggars Banquet" sessions. Nicky plays piano and keyboards in all tracks of this album , but not just that, Nicky added vocals to "Sympathy for the Devil" with Anita Pallenberg, Marianne Faithful as can be seen in the S/T movie (a video clip is available in the Video sample section of this website)

As a gesture of gratitude the stones added the text "We are deeply indebted to Nicky Hopkins and to many friends" on the back cover. He also recorded many outtakes like "Still a Fool" (aka Two Trains) by Muddy Waters never officially released but bootlegged in very good quality.

SOUND SAMPLE

Other outtakes like "Family" were released later in the album "Metamorphosis"

Then he received two invitations to become a member of the bands of two friends he recorded with in the early days: Jeff beck and Jimmy Page. Yes, according to many reliable sources Nicky was invited by Jimmy Page to be a member of Led Zeppelin (the name of the band when Jimmy invited Nicky was "The New Yardnirds") but Nicky preferred to go with the Jeff Beck Group. I'm not sure why… probably as he previously had recorded with Rod Stewart and Micky Waller, but on the other hand Nicky also worked with John Paul Jones for the Stones.

Jimmy Page had the intention to have both, Nicky and John Paul Jones one playing the piano and one on bass, but when Nicky declined Jimmy preferred not to use other than John Paul on both, piano and bass!

In May he attended the early "Truth" Sessions for the Jeff Beck Group when he was also attended the final sessions for "Beggars Banquet" at the same time.

From June 14 to August 3, 1968 Nicky goes to the US to tour with the Jeff Beck Group first US Tour.

During several shows Jimi Hendrix jammed live on stage with the band, Jimi was also impressed by Nicky's mastership.

In August the band returned to London and Nicky stayed out of action for a while.

Jeff Beck Group makes the whole Scandinavian tour and starts another US tour without Nicky who joined later on October 18 for the Fillmore East shows in NYC, missing the six shows of the Scandinavian tour and the first four shows of the US tour.

Before October 18 Nicky was a guest of the band, Nicky accepted to tour with them as a member of the band when he decided to decline the invitation to form Led Zeppelin.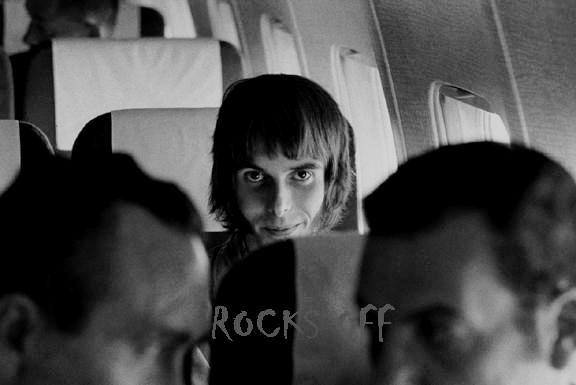 © 1968, 2005 Baron Wolman



During the 2nd US Tour The Jeff Beck Group entered the Mirasound Studios in NYC to record "Sweet Little Angel" released in May 2004 as a bonus track of Beck-Ola deluxe edition.

In one of the LA stops, the Jeff Beck Group was invited by Frank Zappa to record an album for the GTOs (Girls Together Outrageously), all the members attended but Ronnie, I don't know the reasons.

Check a couple of sound samples at the "music samples" space in this website, they are really hilarious!!

Also during the tour Nicky meets Steve Miller who invited Nicky to record with his band, Nicky records two albums for him in 1968 "Brave New World" and "Your Saving Grace" both released in 1969.

Being more than happy with the west coast lifestyle Nicky returned to London to play the Rolling Stones Rock & Roll Circus on December 10 - 12.

"I had to go back to do the Rolling Stones' TV Circus thing, but I really loved it here and didn't want to leave" Nicky said later to Rolling Stone.

At the end of 1968 Nicky records for Keith West with Ronnie Wood, Steve Howe (later a Yes member), and Aynsley Dunbar (later a Mother of Invention, and a Fultonite between many other bands)

Also sometime in 1968 Nicky formed a band with mates Alun Davies and Jon Mark, "Sweet Thursday".


---
1969
---


Nicky starts this year very busy, first in January doing the Beck-Ola sessions and then in February the Rolling Stones "Let It Bleed" sessions.

Then in March the third US tour with the Jeff Beck Group with Tony Newman on drums replacing Micky Waller.

Back in April, the Jeff Beck Group is back in the studio to finish the Beck-Ola album with Nicky, and also from April to June Nicky attended the final sessions for "Let it Bleed", Brian Jones already was out of the band.

During the Rolling Stones' "Let it Bleed" Sessions at Olympic Sound Studios in London on April 23, 1969, Nicky Hopkins, Ry Cooder as well as Mick Jagger, Bill Wyman and Charlie Watts were waiting for Keith Richards to get out of bed. In the meantime they started to play improvised jams with the tape running: Nicky leading and the rest following him. This is another example of the benefits of recording on location with the tape running, as later this improvised jam made a very enjoyable release.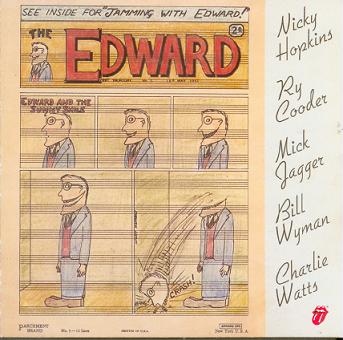 For more about this recording later released in 1972 with Nicky taking the main credits see Nicky's "Semisolo" space at this website.

Nicky finished and released the "Sweet Thursday" S/T album, the band disbanded. The album was an unexpected success in the UK. This was another band with Nicky as a member.

After these tours with the Jeff Beck Group and having met the San Francisco groups like Jefferson Airplane, Steve Miller Band, Quicksilver Messenger Service and the Grateful Dead Nicky moved to San Francisco

In May the Jeff Beck Group starts another short tour in the US, at their return, Donovan Leitch invites the band to record his album "Barabajagal", an outtake from these sessions made it later in the album "HMS Donovan" released in 1971

Nicky quits the Jeff Beck Group, during the Jeff Beck Group tours of the US he met the members of the Jefferson Airplane, Quicksilver Messenger Service and Steve Miller Band.

In June he moved to San Francisco.

Nicky was invited by the Stones to play the Hyde Park but Nicky declined because of his busy agenda on the other side of the Atlantic, he also declined to attend the 1969 tour of the US and then the Rolling Stones decided to put Stu on piano (as all previous tours). However Nicky attended the Rolling Stones final sessions and edition of "Let it Bleed" in Los Angeles from October 17 to 26.

Back in San Francisco, Nicky attended the sessions and recorded the album "Volunteers" for Jefferson Airplane and played the Airplane's live set in Woodstock.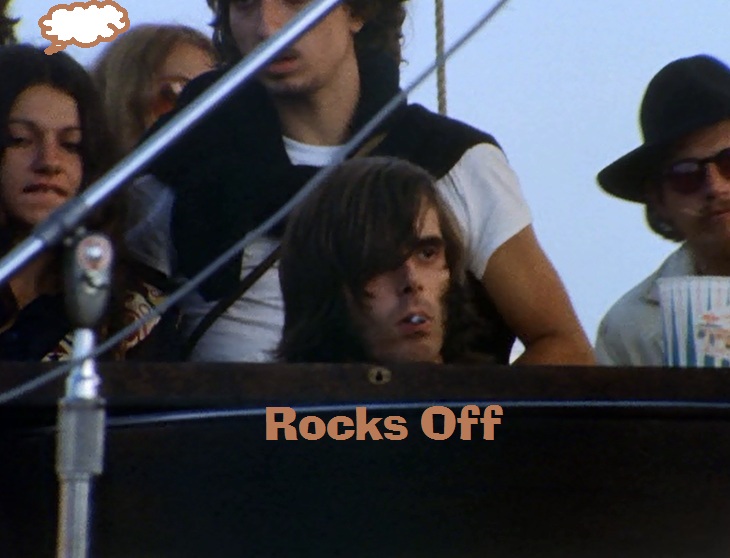 Nicky on stage - Woodstock... you know... the regulars guys and Nicky Hopkins!!!

More pictures of Nicky in the Photo Gallery section on this site



TO BE CONTINUED…
Last update: May 15, 2005... Updating --- February 23, 2014 to commemorate Nicky's 70th Birthday!!
---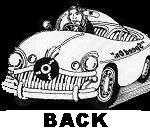 -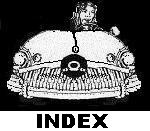 -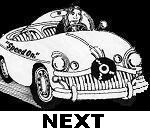 ---